Honda Paintless Dent Repair in Charlotte
Our team wants to help you see that there are quick and easy options for auto dent repairs in Charlotte. Our Honda service center can offer Paintless Dent Repair that will fix small problems without having to do major work on your car, truck, or SUV. We look forward to answering your questions and showing you what Paintless Dent Repair can do.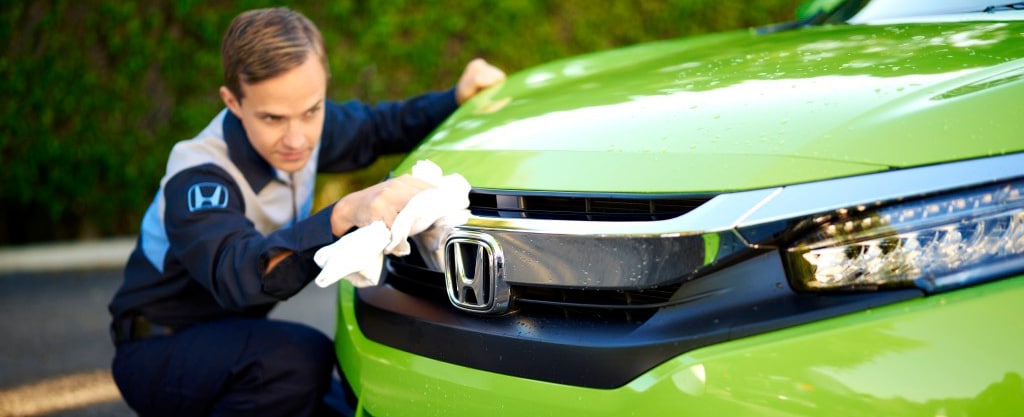 The Dent Inspection and Which Dents Are Eligible for Paintless Dent Repair
We will analyze the damage area, remove the affected area to see how the dent looks, and then slowly apply pressure on either side to work the dent out. The best dents for this process are small ones that don't stretch the metal much, normally done with door dings, hail damage, or when small things hit your vehicle.
This method will not work on dents that are too large or that stretch the metal too far. This method can cause more imperfections if the damage is too severe, which is why we encourage you to choose the experts at our Charlotte Honda dealership for the work that you need for your vehicle. We have some of the most advanced tools and the knowledge that is needed to get your vehicle back to its best performance.
Contact Our Team to Learn More About Paintless Dent Repair
Our team will be able to answer your questions and can help you decide if Paintless Dent Repair is right for your damaged windshield. We can inspect the dents and can let you know if your Honda in Charlotte needs a larger repair or if this quick and effective appointment is right for the needs of your Honda model.
We look forward to seeing you soon so that we can help you get the most enjoyment from the time you are driving.