| | |
| --- | --- |
| | |
| Honda Accord | Toyota Camry |
A Direct Comparison of Popular Sedans: How to Decide Between the 2020 Honda Accord and the 2020 Toyota Camry
If you have been looking for a sedan that can suit your lifestyle, you have most likely considered the 2020 Honda Accord to add to your driveway. With a variety of features and some of the most advanced options, we are sure that you can find a trim of the 2020 Honda Accord that will be perfect for your life.
The 2020 Toyota Camry also comes from a long line of impressive models, which is why it should also be a top consideration for you. Its powerful performance and varied options make it a popular choice, but the 2020 Honda Accord pulls ahead when put in a direct comparison with this strong competitor.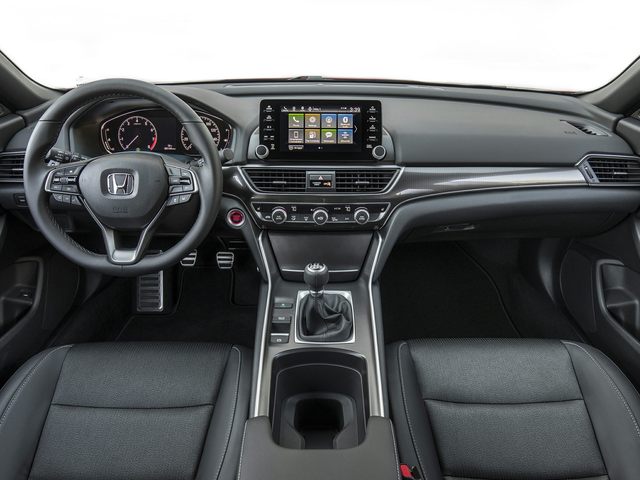 2020 Honda Accord vs 2020 Toyota Camry
You can equip a hybrid powertrain on either option, with the 2020 Honda Accord Hybrid giving you more power than the 2020 Toyota Camry does.
Apple CarPlay and Android Auto Integration come equipped on both models for the easiest app and media connectivity.
The 2020 Honda Accord has more room in its trunk than the 2020 Camry has.
You cannot get a six-speed manual transmission on the 2020 Toyota Camry, but the 2020 Honda Accord offers that option for you.
More passenger space is an advantage of the 2020 Honda Accord over the 2020 Camry.
Dual-Zone Automatic Climate Control can be equipped on the 2020 Honda Accord, something that the 2020 Toyota Camry doesn't offer.
Improved aerodynamics come from an Active Grille Shutter on the 2020 Honda Accord, which is a feature that is not offered by the 2020 Camry.
An eight-inch infotainment screen is equipped on both models.
A variety of safety features come equipped on both models to help you feel comfortable whenever you are driving.
Leather-trimmed and heated and ventilated seat are available on both models to add more comfort to the cabin.