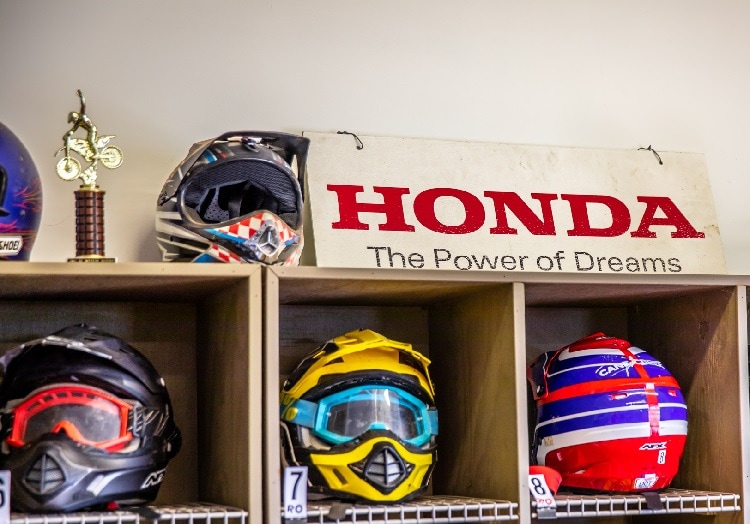 What do dunk tanks, mini bikes and youth development have in common? They're all part of our Charlotte-area Honda stores' project for Honda Weeks of Service!
The annual Honda Week of Service campaign is usually a chance for Honda and Acura stores across the country to volunteer in local communities. While COVID-19 cancelled last year's events, this year it is back and better than ever.
Honda announced they were extending the program to WEEKS of service, giving dealerships more time to host smaller, socially distanced programs. Our stores in the Charlotte, North Carolina area decided to take advantage of the new opportunity to plan a summer full of giving back and working together, allowing them to make a bigger impact than ever before.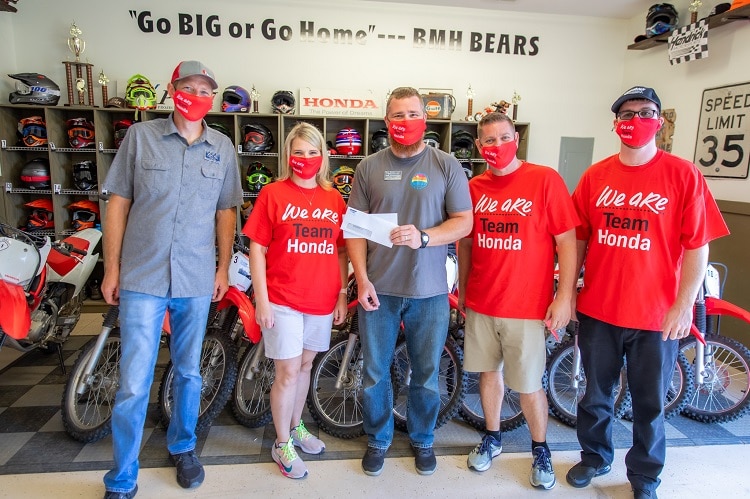 Honda of Concord
,
Hendrick Acura
,
Hendrick Honda
and
Honda Cars of Rock Hill
all hosted employee fundraisers to benefit
Black Mountain Home for Children, Youth and Families
and its chapter of NYPUM, the National Youth Project Using Minibikes.
NYPUM
is a national partner of Honda that uses mini bikes and trail riding to develop leadership, life skills and mentor relationships for under-served youth.
"Hendrick Automotive Group is a valuable partner to Black Mountain Home for Children and especially our recreation program," said Black Mountain Home for Children, Youth and Families Program Director Jimmy Harmon. "We work with abused, abandoned, and neglected children who have experienced far too much trauma and hardship in their young lives. Our recreation program helps us engage, connect, and inspire youth to overcome their pasts and look ahead to promising futures. Partnership with the Hendrick team has helped grow our program and provide more opportunities for our youth. We're blessed to have them rooting for our kids!"
Employees donated money and wish list items to benefit the NC children's group home, and they got creative with their fundraising. In June, Honda of Concord hosted a "Dunk A Manager" event where department heads sat in the hot seat of the dunk tank for some light-hearted fun for a good cause. The event raised $1,800 to purchase needed items including hydration packs, goggles, gloves and tools.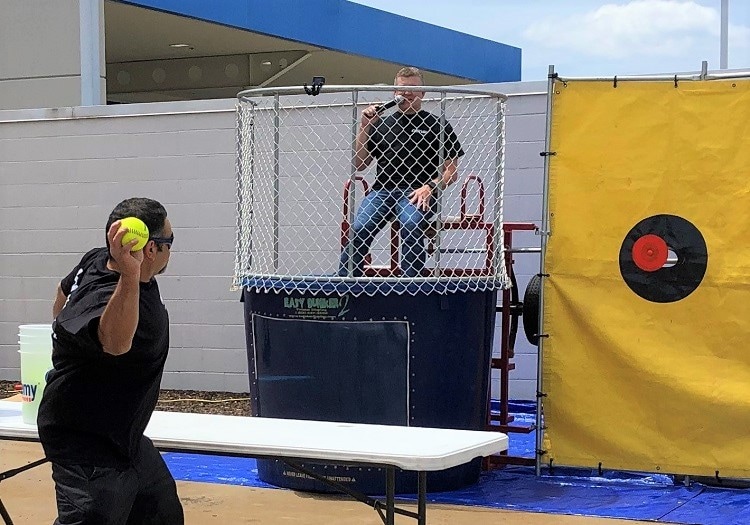 Each dealership hosted their own fundraisers, collecting more than $5,000 in monetary donations and in-kind wish list items. Hendrick Automotive Group teammates visited Black Mountain Children's home this past weekend in August to drop off the special delivery and tour the NYPUM garage.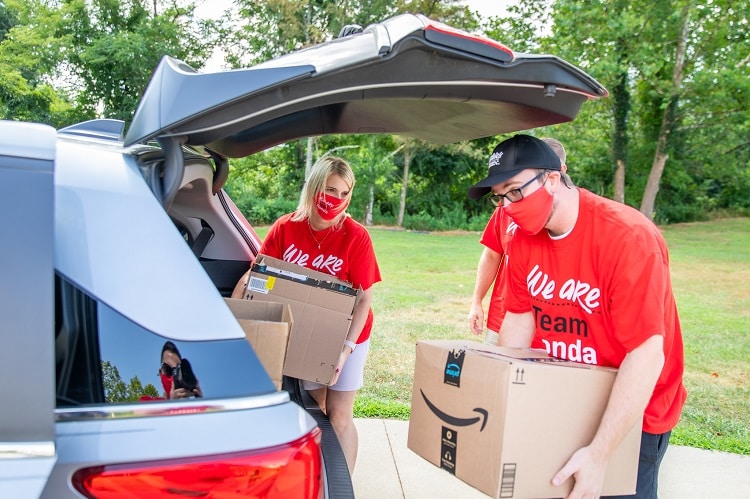 "We are truly fortunate to be able to give back," said Brian McDaniel, Hendrick Honda of Concord general manager. "It feels good to partner with the Black Mountain team, as they care about the young people they are helping. It's also a terrific opportunity for our teammates here at the dealership to participate in something that's truly meaningful. Our partners at Honda encourage it, and its part of the Hendrick Automotive Group culture to serve others," said Brian McDaniel, general manager at Honda of Concord.
By working together and using their business resources, the Hendrick dealerships were also able to provide several more expensive items on the wish list like an event tent and specialized tool sets. Our stores hope to build an ongoing relationship with the Honda nonprofit partner and host more events for the residents in the near future.