Honda of Concord is hosting a contest that will run from TODAY, January 31, 2012 until February 27, 2012 to win 2 PREMIUM Tickets to see the musical Jersey Boys in Charlotte!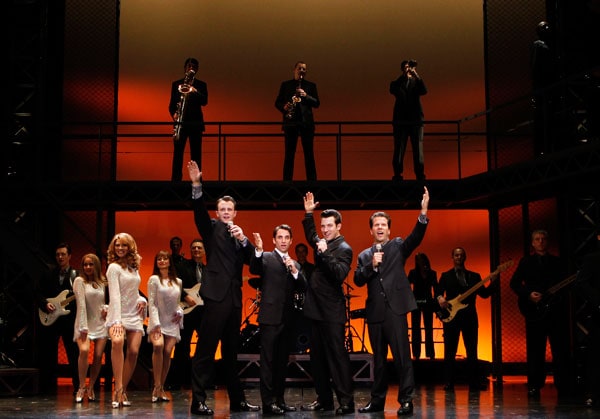 These tickets are second row, center, and are valued at $135.00 EACH. Tickets are for the Thursday, March 8, 2012 show at 7:30 p.m.
What and who are the Jersey Boys, you ask?
The website for the National Tour Production of Jersey Boys states: "Jersey Boys is the winner of the Best Musical Award on Broadway, in London and Australia, this blockbuster phenomenon takes you up the charts, across the country and behind the music of Frankie Valli and The Four Seasons. Experience electrifying performances of the golden greats that took these guys all the way to the Rock and Roll Hall of Fame: "Sherry," "Big Girls Don't Cry," "Can't Take My Eyes Off You," "Dawn," "My Eyes Adored You," and more."
All you have to do to enter is visit Honda of Concord's Facebook page
HERE
. There are 8 opportunities to enter your name to win! Be sure to share the contest information with all of your friends!
Instructions for Facebook page (if the above link does not work): When you arrive at the Honda of Concord Facebook page, look to the left column and click on "Contests and Giveaways." You will be able to see the contest widget on that page.
Honda of Concord thanks you and wishes you good luck!