To Hype You Up For Our BROTHERS OF THE SUN Giveaway: Kenny Chesney
Not only does the Brothers of the Sun tour celebrate some of the best country music in the business today, but for the past TWO decades Tim McGraw and Kenny Chesney have been some of the top performers in the genre.
Chesney got his start in the early 90s, and his first album "In My Wildest Dreams," was released in 1994.
He has recieved 25 country music awards, and his new album FISHBOWL will be released June 19, 2012--the week BEFORE the Charlotte, North Carolina Brothers of the Sun tour stop.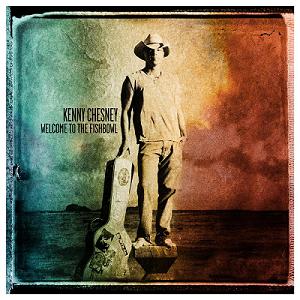 Complete Track Listing:
Come Over
Feel Like A Rock Star (Duet With Tim McGraw)
Sing 'Em Good My Friend
Welcome To The Fishbowl
I'm A Small Town
El Cerrito Place
Makes Me Wonder
While He Still Knows Who I Am
Time Flies
To Get To You (55th And 3rd)
Always Gonna Be You
You And Tequila (With Grace Potter) - (Live At Red Rocks Amphitheatre)
http://www.kennychesney.com